Welcome to the Tech-Enabled Property Management Office!
Exactly replicate any document online, including your lease, and get signatures instantly. No need to email or attach documents. Automate your leasing process from screening to move-in.
Schedule a Demo
Easily Share Custom Files With Owners and Residents With One Click.
Exactly Replicate Any Document
No limit to the number of documents you can create.
Get Signatures Instantly
Effortless, automatic signature collection from owners, tenants, or anyone else that needs to sign.
Sign More Owners with Electronic Management Agreements
Save time and money for everyone!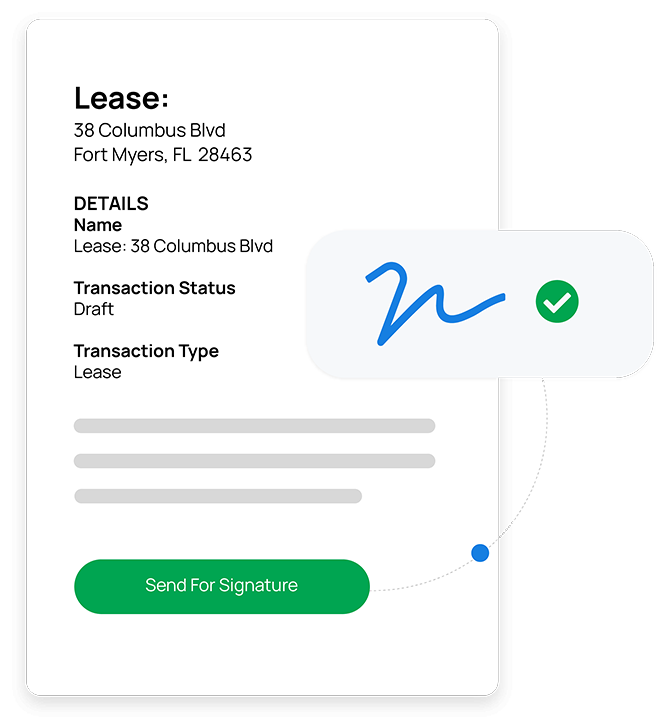 Online Lease With E-Signature.
Easy Online Leasing and Renewals
Create custom leases, management agreements, addendums, and any other document online. A custom lease is included with every account (additional charges may apply for setup and for additional document usage).
Streamline every process in your office with a tech-enabled office. No need to track down documents or send emails ever again. The days of printing, signing, scanning, emailing multiple times are over. There is no limit to the number of documents you can create.
Most leases require additional documents (addendums, disclosures, etc.). Create any leasing package or file and get signatures on everything before tenant move-in. Get immediately notified when your tenants or owners sign documents.
Not only can you build any custom document for use in your new tech-enabled office, but you can create "hot" fields to populate all the charges on your financial leases. Streamline your leasing process into a few easy steps.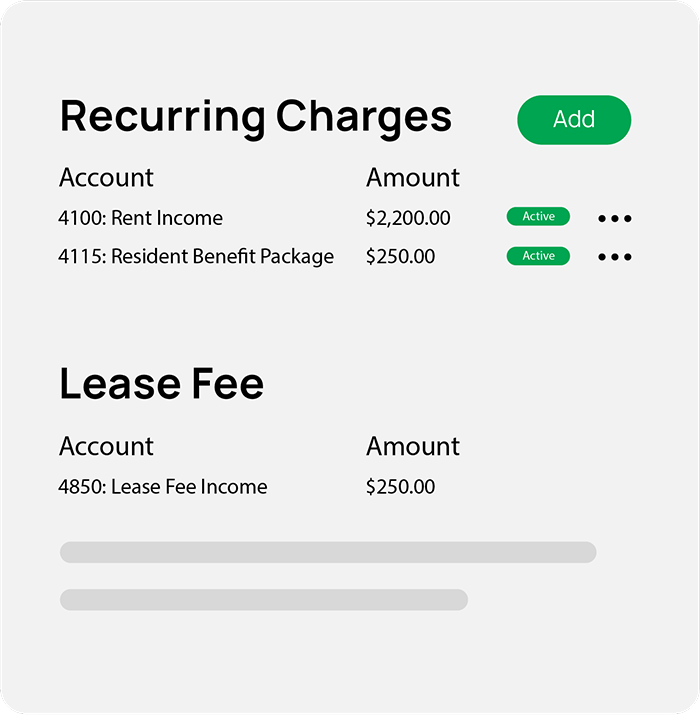 Streamlined Charge & Accounting Processes.
Automatically create all financial charges, move-in and recurring charges, tenant portals, all directly from the e-signed lease. Collect funds before move-in online. Save HOURS of setup with every lease signed.
Add all one-time and recurring charges from your financial lease to your legally binding lease instantly with hot fields.
Send portal invitations to tenants and collect payments prior to move-in with pending lease status. No more clunky move-ins or hoping that the tenant shows up with the right funds so you can "move them in" and start collecting rent.
Once all the charges are created, tenants can make payments and those payments are assigned to the appropriate ledgers automatically. Tenants can pay security and pet deposits, and move-in charges and prorated rents. Rest assured that all the funds are in the bank!
Schedule a Demo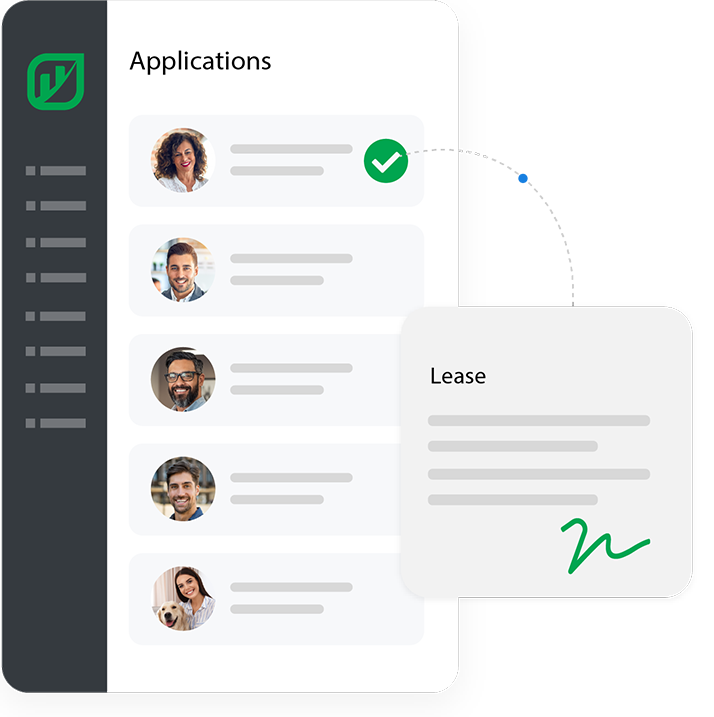 Import Tenant Info Directly From the Application Once Approved.
Rentvine's document center will streamline your leasing process and save you and your staff hours of set up. Once it's in Rentvine, there is no need to enter it again. Ever.
Once you approve a tenant you can use that data to automatically create your leasing documents for e-signature. No need to enter information multiple times.
Use the data in your financial lease to automatically create a legally binding, esignature lease without re-entering the data. Instantly enable portal access for tenants to pay all "move-in" funds prior to moving in.
Tenants want to move sooner rather than later, and you want your vacancies filled faster. Your tech-enabled office will allow you to shorten your leasing process from days or weeks to hours or even minutes. Once your tenants are approved, you'll have signatures and funds on their way immediately.
Schedule a Demo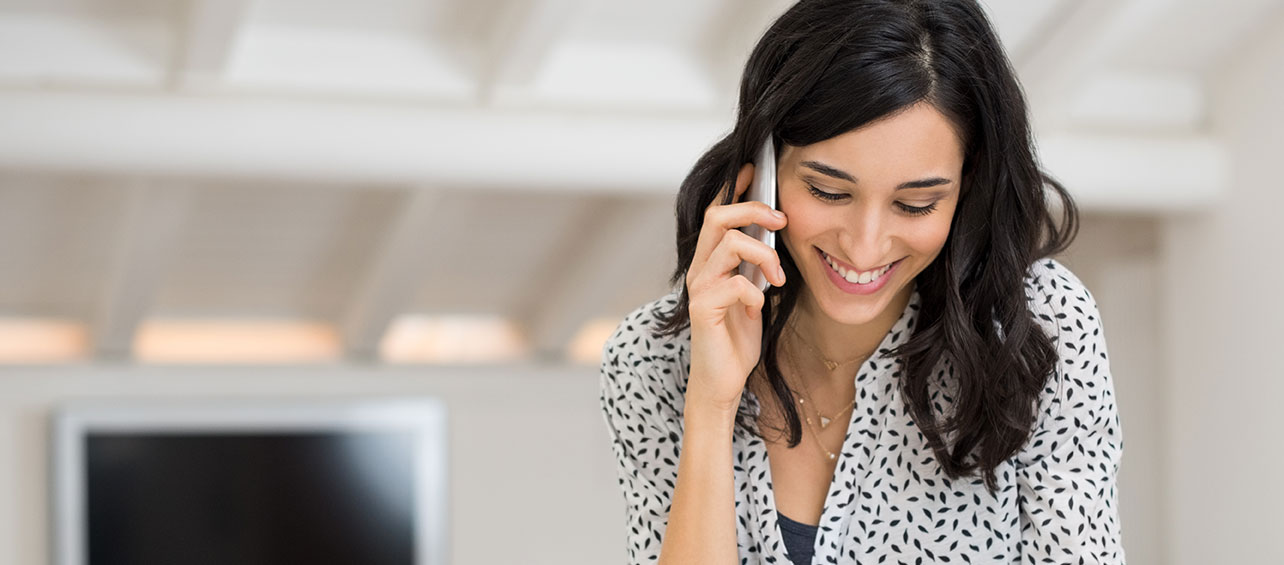 Simple Pricing. Unlimited Value.
Open API, free maintenance, free eSignatures, free future updates at no extra cost. No hidden fees. No Surprises. Full software access. Your life just got easier.
Rentvine's all-inclusive per-unit pricing, includes powerful Reporting Capabilities, Inbound ACH Fees, Premium Integrations, Purchase Order & Tracking, NACHA Files, Dedicated Customer Support, Custom Fields…and so much more.
$2.50
Per unit per month. $199/mo minimum.
Additional fees for tenant screening and transactions may apply.
Get Started
One Easy-To-Use Solution to Manage Your Properties More Efficiently.
Online Management Agreements

Your owners expect you to have technology. Every other business they deal with that handles their money has great technology - think banks and brokerages. Don't tell them that they have to come to the office or print a management agreement, sign it, scan it, and email it back to you. With Rentvine, everything can easily be done online.

Exactly Replicate Any Document

It's called the "Document Center" and not the "Leasing Center" for a reason. Exactly replicate any document that you use in your business and get signatures from anyone you do business with. Owners, tenants, and vendors can all sign documents from their portals. This saves time and makes everyone more efficient.

Instant Portal Access For Owners

As soon as your owner is ready to sign, give them access to our easy to use, and intuitive owner portals. You'll look like a pro, and the owner will be glad they hired you.

"Pending" Lease Status Allows Pre Move-In Payments

Sounds obvious to us, but some systems don't allow payments until after move-in. This forces payment work arounds and clumsy accounting. Why would you pay for that? Your software should make receiving payments and money the easiest thing you do.

Get Signatures Easily

Everyone you need a signature from now has the fastest path to give it to you. No more emailing, or printing or scanning. Just use Rentsign.

Tech-Enabled Office Attracts More Owners

Owners expect those dealing with their assets to be tech savvy and efficient. Even if you're not, Rentvine will make you look like a tech wizard. Your owners deserve great technology.

Faster Lease Signing and Funding

As soon as you approve a tenant for one of your properties you can have all documents in their portal in minutes. Receive signatures in seconds, and get funding immediately. That's smart, and efficient.

Instant Financial Leases

Instantly and automatically convert your financial lease into a legally binding lease that powers all of your accounting and portals. Get the right info to the right people at the right time.

Automatic Data Migration Saves Time

Once you approve a tenant, their information flows seamlessly from application, to lease, to portal, to tenant without additional data entry. Leasing now takes minutes instead of days.

Automatic Funding to the Correct Ledger

Once your financial lease is set up and your tenants make payment, all of the appropriate ledgers are credited or debited. Security deposits, rents, admin fees, one-time and recurring charges all hit the correct ledgers. Automatically.

Receive Payments from Anywhere

Whether your tenants are moving from across the street or from across the globe, their portal is right at their fingertips. The portal is open 24/7 and tenant excuses for not paying are no longer valid.

You're Open for Business 24/7

While your office might not be open, your business is. Rentvine is open 24/7 to support all of your customers with our easy to use portals. Rentvine gives you a huge technology advantage over your competition.
Automate your business with best-in-class property management software.
Never miss out on another client because your software can't handle sophisticated investors.
Get Started