How Can We Help?
01.
I am only shopping around and researching products.
Exploring Rentvine's extensive features is a good place to start!
Features
02.
I've explored your features but want to see more.
Perfect. Let's get you in touch with a product specialist for a demo.
Get a Demo
03.
I am a current Rentvine client and am looking for resources.
No problem - our knowledge base is chock full of product information.
Get Started
Frequently Asked Questions
Monthly billing is based on the number of units you managed the previous month at $2.50 per unit or the minimum monthly charge of $199, whichever is greater. All features, support and training is included with our straightforward pricing. Additional fees for screening and transactions may apply.
There is no minimum number of units required, however there is a minimum charge of $199 per month plus any transaction and screening fees.
There is no limit to the number of units that Rentvine can support. Rentvine is modeled to grow with you, seamlessly. You simply pay $2.50 per unit you manage.
Setup charges are based on portfolio size. This includes setting up your Rentvine account and converting your data from your previous software into your new Rentvine account.
Rentvine lives in the cloud. Downloading software is a thing of the past and there is nothing to download. Any device with a browser and a stable internet connection is all you need. Updates take place automatically so you will always be using the latest version.
It's Time to Love Your Property Management Software!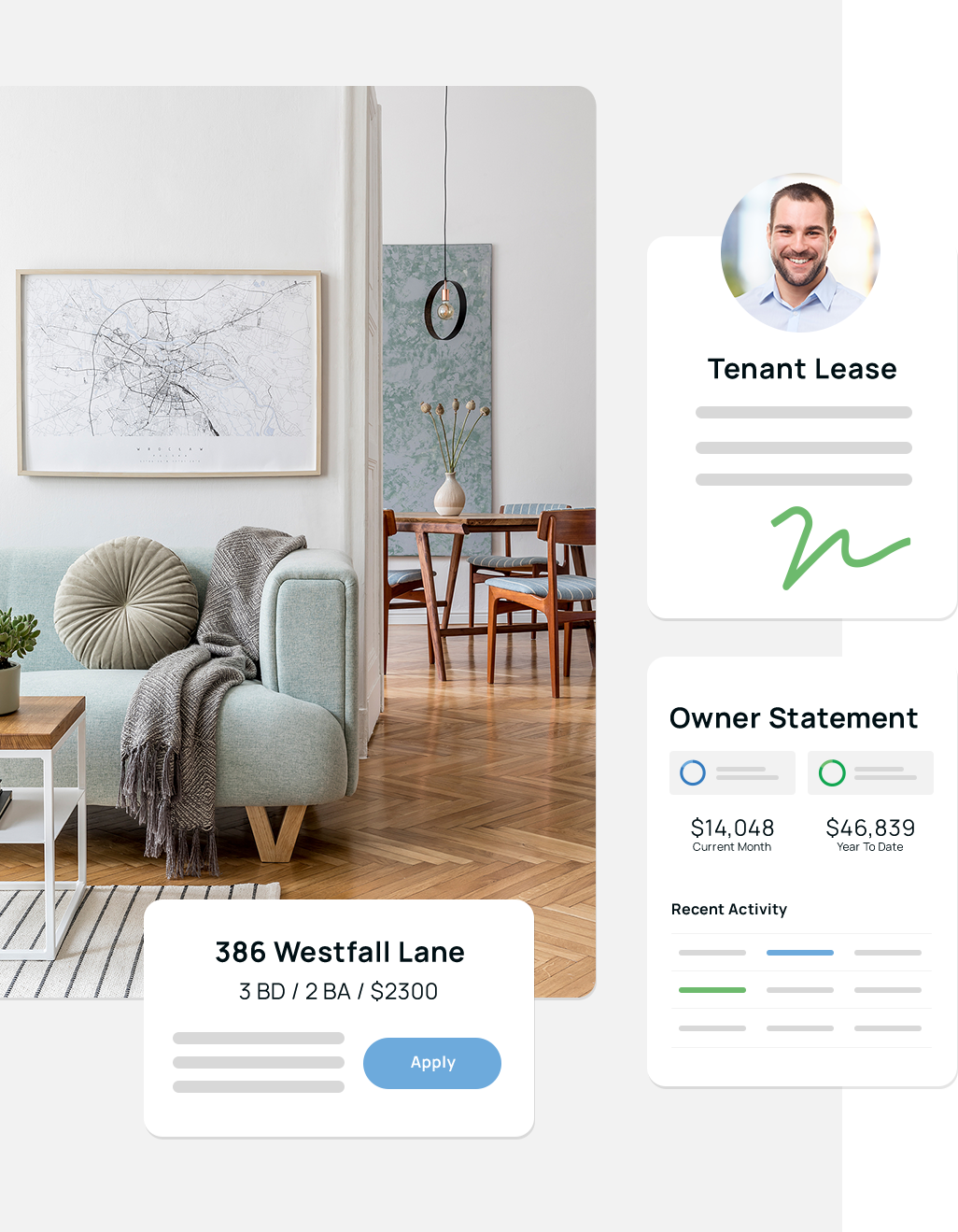 Automate your business with best-in-class property management software.
Never miss out on another client because your software can't handle sophisticated investors.
Get Started