Tracking Maintenance & Service Requests Just Got Easier.
Rentvine has finally solved maintenance for property management. Track every aspect of your maintenance from start to finish.
Schedule a Demo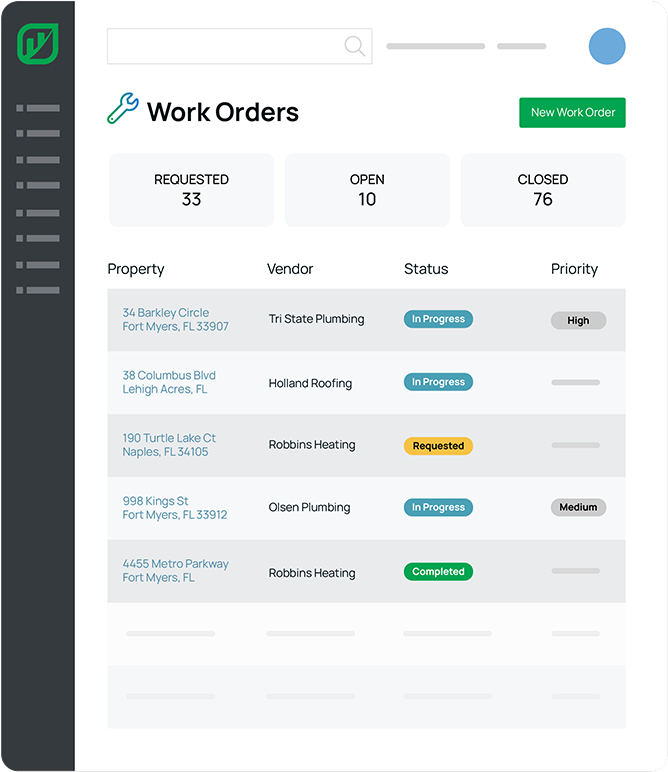 Create, Track, and Manage Maintenance Requests and Work Orders With Ease.
Better Communication
Receive notifications on recurring work orders, owner limits, inspections & more!
Ultimate Flexibility
Need vendor markups and discounts? No problem, Rentvine can handle it.
Streamlined Processes
Get estimates, upload invoices, and pay vendors quickly and easily.
Property Management Maintenance Solved.
Whether you simply need to manage work orders and payables, or manage the entire maintenance process from start to finish, Rentvine's maintenance tracking is world class.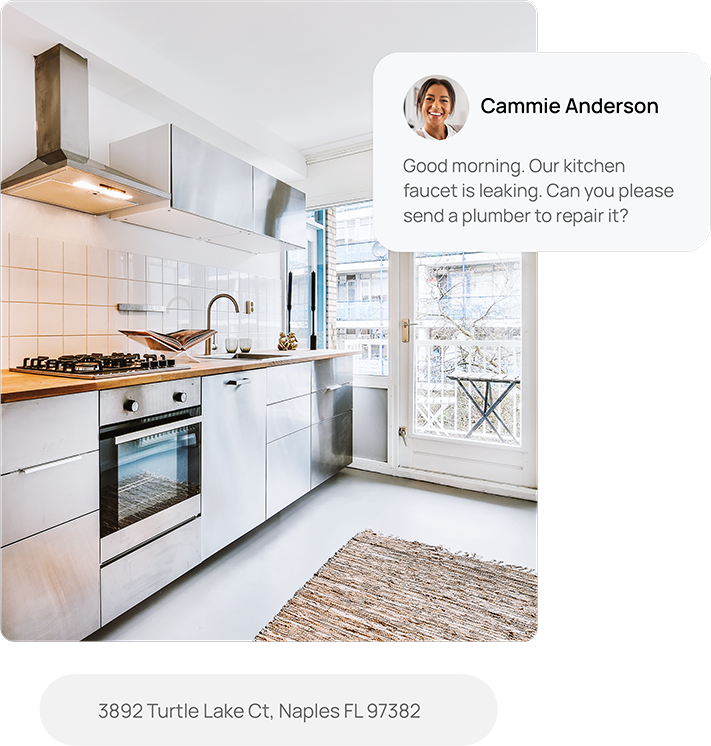 Create, Track, and Manage Maintenance Requests and Work Orders.
Whether work orders come from the tenant portal, or you enter them yourself, managing maintenance just got easier.
Assign vendors immediately, get owner approval and share with tenants and owners with a single click. Communicate with vendors, owners, and tenants with Rentvine's easy messaging center. Receive updates as maintenance progresses.
Simply create a work order to manage payables and accounting, or completely track all of your maintenance from start to finish. Rentvine makes managing maintenance easy, and even enjoyable!
When your work orders are complete, easily create invoices, pay bills, and change status in a single step. Share progress with all parties instantly.
Schedule a Demo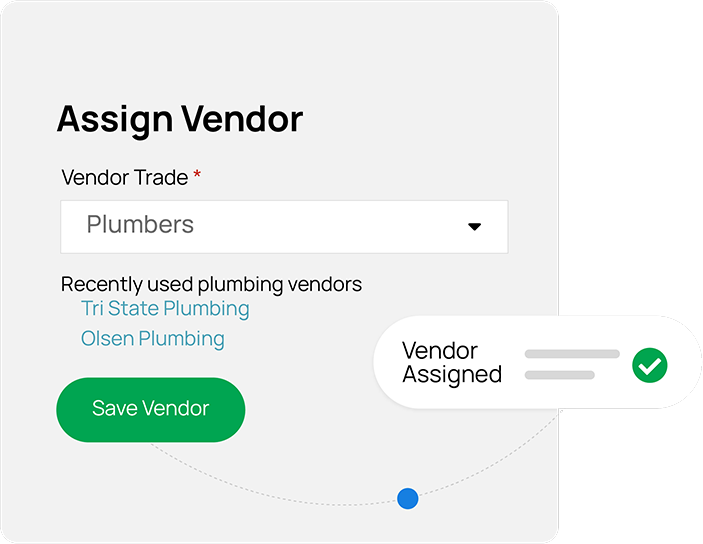 Vendor Suggestions Made in Real Time.
Rentvine is smart, we know who you like for each of your projects based on your history. We will suggest trades and vendors that you have used in the past...automatically.
Request estimates from your vendors and automatically reserve these amounts from your owner payouts. Get owner approvals, and share work orders with owners, and tenants in one easy step.
Schedule maintenance for later and never forget. Schedule, message and update all parties automatically, and instantly.
Vendors can upload invoices, check payment statuses, and get paid through the portal. The Vendor Portal can handle almost every vendor question and process automatically and easily.
If you need vendor markups, discounts, or both, Rentvine has you covered. Easily set vendor rules for each vendor and set owner passthrough status. All markups and discounts immediately hit the manager ledger, so no awkward conversations with owners about maintenance billing.
Schedule a Demo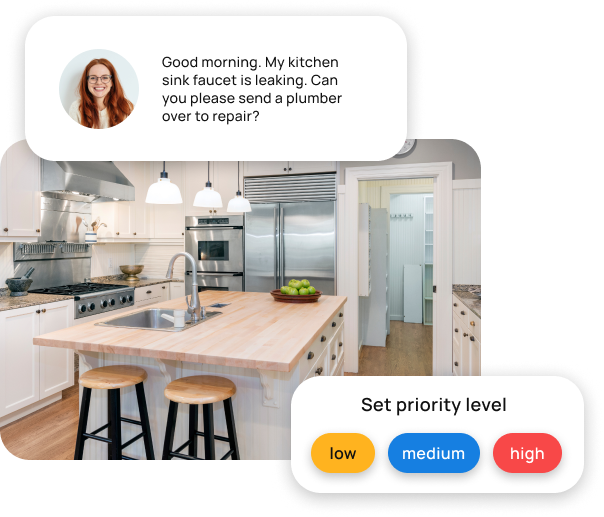 Never Miss a Ticket With Rentvine's 24/7 Tenant Portal For Requests.
Tenants can request maintenance through the tenant portals. This saves time and manpower for your property management and maintenance staff. Your maintenance office is never closed!
Schedule a Demo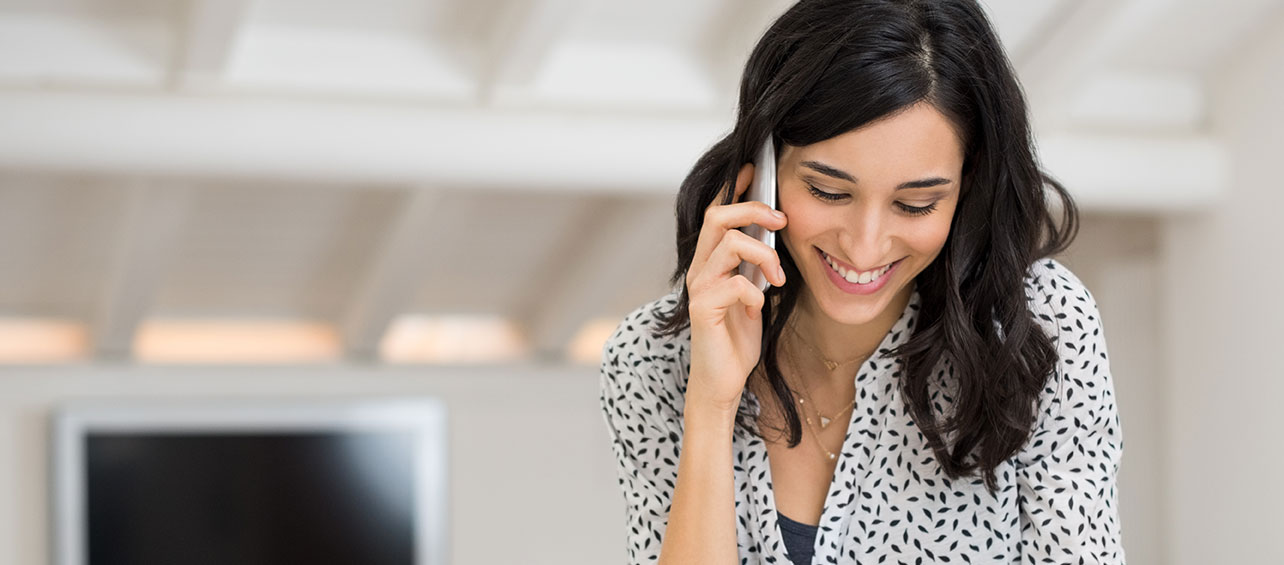 Straight Forward Pricing. No Surprises.
Pricing shouldn't be complicated. With Rentvine, pay one price and get everything included. Your life just got easier.
$1.50
Per unit per month. $199/mo minimum.
Additional fees for screening and transactions may apply.
Get Started
One Easy-To-Use Solution to Manage Your Maintenance Requests Successfully.
Request Maintenance from the Portal

Tenants can request maintenance directly from the tenant portal. Work orders are automatically assigned to the correct property, and the correct person is automatically notified in your company. This saves time and improves customer satisfaction.

Vendor Invoice Upload

Vendors can use their portal to upload their invoices, assign them to the appropriate work order, create the bill, pay it, and close the project in just a few seconds. What usually took multiple phone calls, printing and emails is now automatic.

Create Tenant Charge Instantly

Tired of work arounds to bill maintenance charges to your tenants? With Rentvine, you can charge your tenants with the click of a button. The charges automatically appear on their ledger and in their portal for payment.

Change Statuses Quickly

Change, update, and communicate work order status changes to everybody that needs to know immediately. Everyone from the vendor to the owner will be on the same page automatically.

Upload Files

Vendors and tenants can upload pictures, invoices, and estimates quickly and easily to the best portals in the industry.

Easy Messaging

Communication is key, and with Rentvine's messaging center, everyone is always informed and updated on every work order, all the time.

Share Work Orders With Owners and Tenants

Instantly share work orders with owners and tenants if you want to. Eliminate hours of customer service calls by sharing statuses.

Timelines Show Everything

Keep track of every project with Rentvine's timelines. Rentvine tracks, time stamps, and communicates everything that anybody does on every work order.

Request Estimates

Instantly request estimates from your vendors. Get notified when estimates arrive, and automatically reserve the funds on the owner ledger.

Change Statuses Instantly

Keep your entire office, vendors, owners, and tenants on the same page with Rentvine's statusing system. Search work orders by status and move projects along with ease.

Instantly Update Accounting

With one easy step, close your work orders, create bills and pay them. Every ledger is updated, and everyone that needs to know is updated.

Create Multiple Inspection Types

Every inspection is custom, and you can create as many as you want. Upload photos and documents and assign work orders, if necessary.
Automate your business with best-in-class property management software.
Never miss out on another client because your software can't handle sophisticated investors.
Get Started