Our most recent release brought additions to our billing and payment systems, rental application process & tenant online screening, and more! Check out what's new with Rentvine.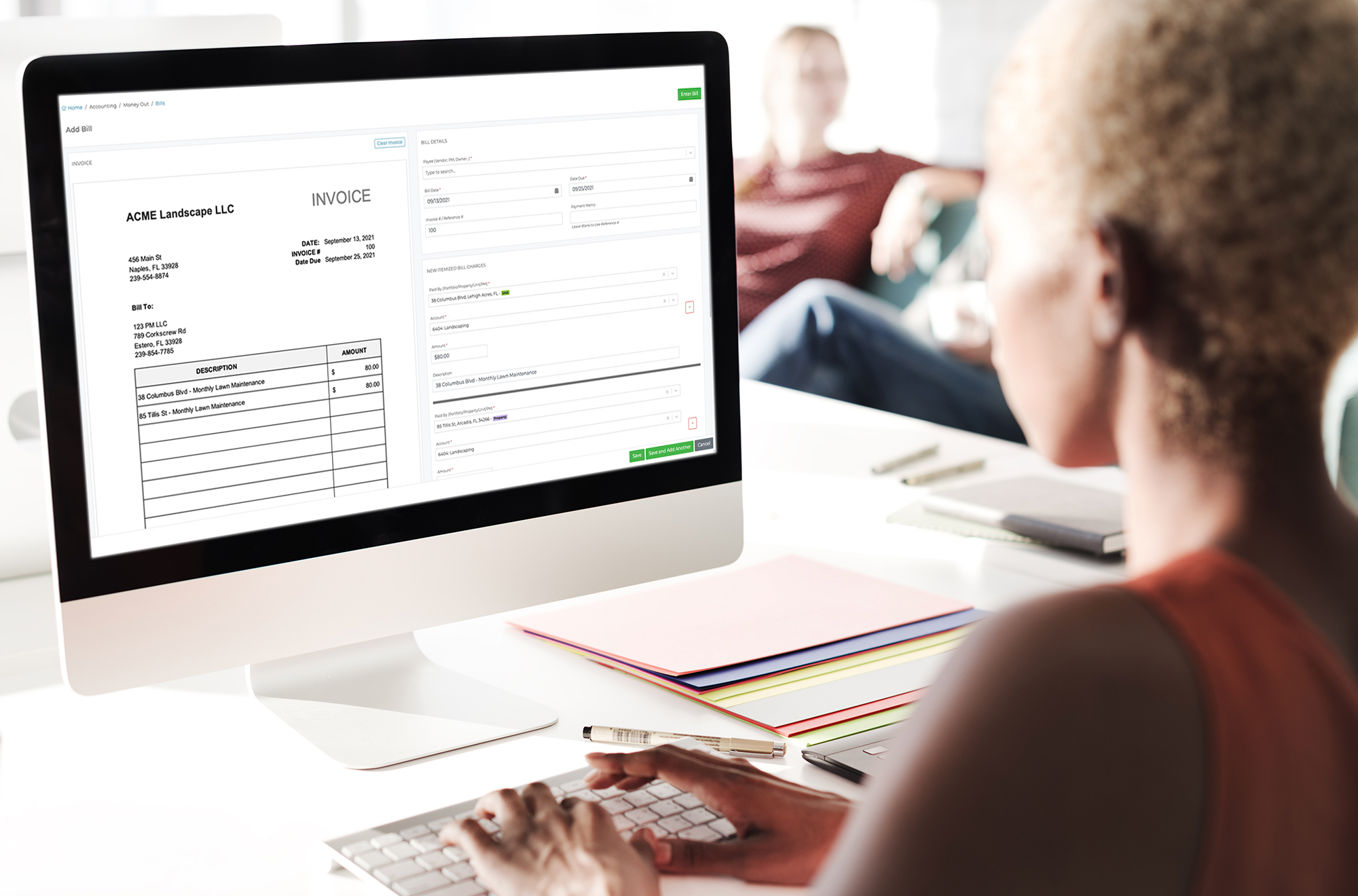 Invoice Processing System
Our new invoice processing system converts pictures or PDFs of vendor invoices and turns them into digital invoices, allowing you to create a bill all within Rentivne. Eliminate countless hours of double entry with this new system! Enable your vendor to upload their invoice directly to their portal and receive a notification once it's complete.
---

Send Remote Checks
Need to send a check to an owner, tenant, or vendor but don't have the envelope to mail it or don't want to have to wait for it to be delivered? We added a new payout option to send a remote check. You will now have the ability to send a check digitally and have the recipient print it. Eliminate the headache of printing, addressing, and mailing checks.
---

Applicant to Tenant in Seconds

New applicants are a headache all by themselves, don't let your process be one too! With Rentvine, convert applications to tenants in minutes through the lease creation process. Once the application is received and approved, you can then take all the tenant information, and add it to a lease, all within Rentvine, and all with only a few clicks.


---

RentGrade Application Screening

We built RentScreener, the most powerful online tenant screening product in the industry, and rebuilt an even more robust version into Rentvine. We combine both a secure online rental application with flexible screening options to create a full management system to handle inbound applications.
RentGrade is a tenant risk solution that predicts the probability that a tenant will pay their rent on time and fulfill the financial obligations of their lease. RentGrade allows you to make a decision quickly using the same powerful tools that the pro use, but packaged into an easy-to-understand letter grade.
RentGrade utilizes TransUnion's ResidentScore to predict rental eviction risk 15% better* than traditional credit scores. Unlike most credit scoring models, TransUnion's ResidentScore is generated by a complex analysis of more than 500,000 actual resident records.
Because small landlords cannot access tenant credit scores without a financial audit, and a site inspection from on of the credit bureaus. Rentvine has already passed all compliance, and we use our standing with the bureaus to obtain information and pass it on to you in the form of a RentGrade. Each RentGrade is based on the tenant screening policies of thousands of property managers nationwide.


---
Interested in learning more?
Intuitive and sophisticated. Rentvine has everything you need to be successful and manage your properties more efficiently. Save time and money by automating your business with best-in-class property management software. Schedule your demo here!